DECALOGUE 2.0
GOD vs. THE GODS
part 3

Click here to listen to this sermon.
Different traditions number the Ten Commandments differently ...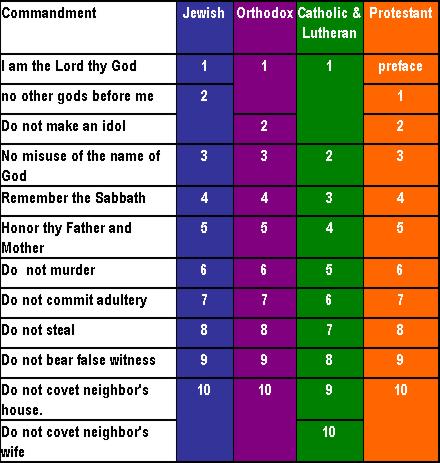 Are the first two commandments one or two?
Two or One?
No other Gods
Do Not make Idols
Are these saying the same thing?
Are they two different points?
Among the Gods
Exodus 15:11
Exodus 18:11
Joshua 23 – 24
Psalm 86:8-10
Battle of the Gods
Exodus 12:12
– "I will bring judgment on all the gods of Egypt. I am the LORD."
Household Gods
Genesis 31
– The God of my Father (v. 5)
– Laban's household gods (v.19)
– Jacob respects Laban's gods (vv. 31-32)
Buried Gods
Jacob wrestles with God – Gen. 32
Conflict with Shechem – Gen. 33-34
Throwing Away Foreign Gods – Gen. 35
Dumb Idols
Isaiah 44:13-20
– An idol is a worthless, powerless thing
– Its maker is mortal
Psalm 115:2-4
Two Concerns
You must not have other gods

Other "powers" may exist
GOD is the only divine power worthy of our worship
God is "Jealous"

You must not make graven images

The Character of GOD cannot be captured in an image
An image is not God
Chris Benjamin
West-Ark Church of Christ, Fort Smith, AR
Evening Sermon, 7 October 2007
---

 Link to next sermon

 Link to other sermons of Chris Benjamin