MY NAME IS PEACE
Restoration History #13
(conclusion)

Click here to listen to this sermon.
Please ask Chris Benjamin for permission before reproducing
any of the images, graphics, or charts on this page.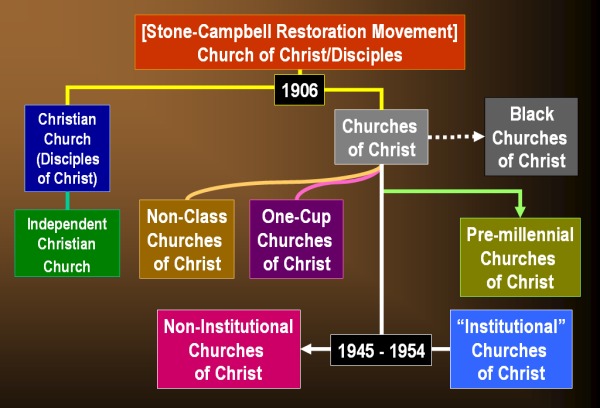 Issues and Labels
Conservative and Liberal
Traditional and Progressive
Spectrum:

-- "Angry Reactionaries"
-- "Cautious Moderates"
-- "Manipulative Change Agents"
The Union of 1832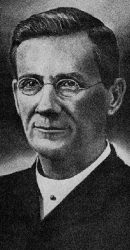 T. B. Larimore
Born July 10, 1843
East Tennessee
Baptized 1864 in Hopkinsville, Kentucky
Attended Franklin College in Nashville, Tennessee
Mars Hill Academy
Florence, Alabama
1871 - 1887
An influential evangelist and educator
F. D. Srygley, Larimore and His Boys
The Issues - Then
Instrumental Music in Worship
Missionary Society
Women's Roles
Re-Baptism
Professional Ministers
Hermeneutics
Periodicals of 1870's
Gospel Advocate, David Lipscomb
American Christian Review, Ben Franklin
Christian Standard, Isaac Erret
The Angel of Mercy, Love, Peace and Truth
"I am for peace - my name is Peace - and no word of bitterness shall ever fall from my lips, even in self-defense."
Larimore's Reasons
"I can understand how it is possible for them to act correctly and still not always do exactly as I do."
"I love my brethren, and long, long ago solemnly resolved never to go to war ... against them."
"I Belong to Christ"
"I have never belonged to a 'wing' of the church or anything else. I belong to Christ, hence to the church of Christ - not to a 'wing' of the church."
Time to Choose Sides
"It is not best, in my humble judgment, to be silent when we see our fellow men, and especially our own family, drifting apart. Thousands of you friends believe you owe it to yourself , your family, your friends, your Saviour and your God to speak out on some matters now retarding the progress of the cause of Christ."
- Oscar P. Spiegel
Larimore's Reply
"I am sorry to disappoint any of my friends; but it is certainly clearly my duty to leave the discussion of all such questions to wiser, better, abler men and just simply "PREACH THE WORD," avoiding, always, all questions that 'do gender strifes' among the children of God."
- T. B. Larimore
Preaching the Word
Baptized an estimated 10,000 during career.
Recognized by Churches of Christ and Disciples.
Both sides of the Movement gave him tribute following his death in March, 1929.
The Silence of Larimore
"Larimore was in no sense a partisan, and he never spoke evil of any man, but he did have firm convictions."
- G. C. Brewer (1946)
The Golden Rule
"I never call Christians or others "anti's," "digressives," "mossbacks," "tackies," or "trash." I concede to all, and accord to all, the same sincereity and courtesy I claim for myself, as the Golden Rule demands ..."
- T. B. Larimore - (Gospel Advocate, 1917)
Peace and Unity
"Of the seven things Solomon declares to be an abomination unto God, the crown of the climax is 'he that soweth discord among the brethren.'"
- T. B. Larimore
"Accept the Right, Reject the Left"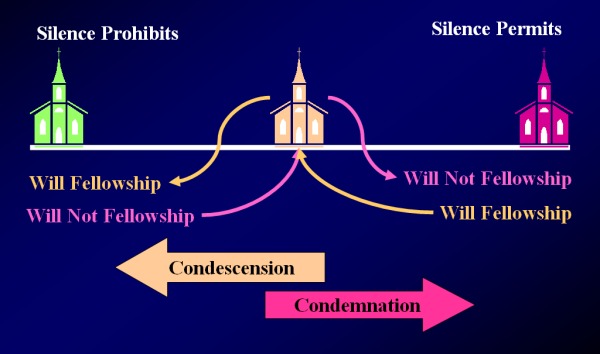 Larimore's Legacy
"The fact is that if everyone had had T. B. Larimore's attitude, the problems would never have been blown up into divisive issues in the first place."
- Douglas Foster
Chris Benjamin
West-Ark Church of Christ, Fort Smith, AR
Evening Sermon, 22 June 2008
---

 Link to next sermon

 Link to other sermons of Chris Benjamin