WINGS Service Project for 2010-2011
As "The Daughters of Encouragement" we will be making goody bags at various times throughout the year to be delivered to those who could use a visit or a word of encouragement."
"Little WINGS"
We are very excited to have a quality child care program from 9:00 a.m. to 2:00 p.m. for those mothers who are regularly attending WINGS class. This childcare is provided to give mothers of young children an opportunity to study and fellowship with others. Mothers are free to schedule their own activities between 11:00 - 2:00, but the child must be picked up from childcare before 2:00 p.m. A medical release must be signed before a mother can leave the child beyond the usual class time. Donations will be accepted from all class members to help with childcare costs. Emergency messages may be conveyed through the church office - only emergencies, please - (479) 452-1240.
Extended Childcare Guidelines
Always have updated, correct information on file.
Child left in childcare cannot have had fever (of 101 degrees or higher), vomiting, or diarrhea in the 24 hours preceding the Tuesday childcare.
Mother must provide lunch and drinks for the child. Please write your child's name in all containers.
"Nap mat" needs to be provided for each child other than infants. (Label with name, please.)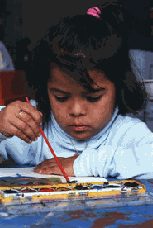 "Little WINGS" Care Givers
supervised by the WINGS Direction Team
Donna Lindgren
Paula Boyd
Jennifer Dotson